Semiconductor industry, which is now an inseparable part of almost all sectors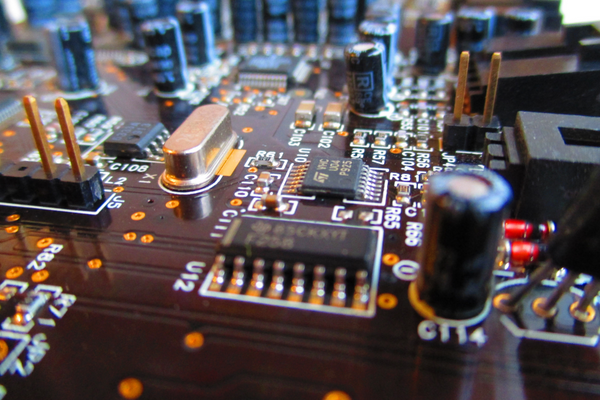 Semiconductor industry, which is now an inseparable part of almost all sectors, has emerged as one of the most important industries. It forms an essential part of all electronic items. It defines how efficiently and smartly we live.

India has become the hub for semiconductor design with nearly 2,000 chips being designed per year and more than 20,000 engineers are working in various aspects of chip design and verification.
Semiconductor industry is basically divided into fables, which deals with designing and fabrication part, also called the semiconductor foundry, where the final microchip is manufactured. Within semiconductor design, there is very large scale integration (VLSI) design, embedded software and electronic design automation (EDA).

"In India, VLSI holds the biggest chunk in Indian semiconductor design industry," said Mr Kousik Mukherjee, Head-EDA Division, Interra Systems, a US-headquartered company which has its operations in Noida and Bengaluru. While VLSI is big in Bengaluru, Noida holds the biggest chunk of EDA operations happening in India.
Market Size
India has seen growth in consumer electronics as a business and market, especially in the past 10 years.
TVs and music systems, and a growing awareness/ need of white-goods seeded the initial growth in the 1970s and phones in the 1980s and 1990s.
The past decade has seen a growing demand and market for smart phones, intelligent vehicles, renewable energy (especially solar photo-voltaic), solid state lighting (LEDs), electronics in the healthcare sector, tablets, increasingly sophisticated displays, etc.
Local electronics consumption is expected to touch US$ 400 billion by 2020, which translates into a chip market of between US$ 50 billion and US$ 60 billion. Over the last two years, chip consumption has increased by 61.44 per cent to US$ 8.25 billion.
The electronic system design and manufacturing (ESDM) sector of India is expected to touch US$ 94.2 billion by 2015 from US$ 64.6 billion in 2011, according to a report by the India Semiconductor Association (ISA) and Frost & Sullivan.
Investment Size
The electronics sector attracted foreign direct investment (FDI) worth Rs 5,986.51 crore (US$ 947.32 million) during April 2000 to June 2013, according to the data released by the Department of Industrial Policy and Promotion (DIPP), Government of India.
Some of the major investments in Indian semiconductor industry include:
• IBM and STMicroelectronics are in advanced stage of talks with the Government of India for an investment worth Rs 50,000 crore (US$ 7.91 billion) to set up India's first chip-making facility
• Cadence Design Systems has announced that it has completed the acquisition of Cosmic Circuits Private Ltd, a Bengaluru-based provider of analog and mixed signal intellectual property (IP) cores. The Cosmic Circuits team will report to Mr Martin Lund, Senior vice president of research and development, SoC Realization Group
• Hitachi High-Technologies Corp has established Hitachi High-Technologies India Pvt Ltd (Hitachi High-Tech India) in Gurgaon, Haryana. The establishment of Hitachi High-Tech India should enable Hitachi High-Tech to demonstrate its global sales and global sourcing capabilities in India, which is a priority region for the Hitachi Group, with the aim of quickly generating annual sales in excess of ¥10 billion in India
• Atrenta Inc has opened a research and development (R&D) facility in Noida, Uttar Pradesh (UP). The new facility houses Atrenta's current staff and meets near-term growth requirements, keeping pace with the company's global expansion plan
• Forte Design Systems has partnered with CircuitSutra to provide VLSI design services throughout India. Forte and CircuitSutra will co-develop ARM AMBA AXI and OCP-IP models compatible with Forte's Cynthesizer SystemC high-level synthesis (HLS)
Government Initiatives
The Government of India has initiated several initiatives for the development of electronics sector in the country. It has recently approved National Policy on Electronics (NPE). The main objective of the policy is to achieve revenues of about US$ 400 billion by 2020 with an investment worth US$ 100 billion and provide employment to around 28 million by 2020. The NPE aims at achieving a turnover of US$ 55 billion of chip design and embedded software industry, US$ 80 billion of exports in the sector. The Government of India also plans to set up over 200 electronic manufacturing clusters.
Some of the initiatives taken by the Government of India for boosting the semiconductor industry of India are:
• The Government of India has approved plans to set up two chip-making facilities that will entail an investment of over Rs 25,000 crore (US$ 3.95 billion)
• It has approved three projects worth Rs 200 crore (US$ 31.64 million) under the Electronic Manufacturing Clusters (EMC) scheme
• The Indian Government has fast tracked the process of setting up of centres of National Institute of Electronics and Information Technology (NIELIT) in Northeast India
• The Government plans to unveil guidelines to financially support start-ups in the field of electronics. It may invest 15-25 per cent of the total investment for such projects through fund managers including banks or any large IT company
• Under the Union Budget 2013-14, the Government of India has announced that companies investing Rs 100 crore (US$ 15.81 million) or more in plant and machinery during the period April 1, 2013 to March 31, 2015 will be entitled to deduct an investment allowance of 15 per cent of the investment. Most of investment in high tech manufacturing benefit from this due to heavy investment required in fabrication (fab)
• Duty on set top boxes increased from 5 to 10 per cent. It will promote manufacturing of local set top boxes
• Duty on mobile phones priced at more than Rs 2,000 (US$ 31.63) raised to 6 per cent to promote manufacturing of smart phones in India
Road Ahead
The road to emerge as another semiconductor giant has begun for India. Although, India has the requisite expertise in software and design.
India, at present contributes less than five per cent of the total global semiconductor market revenues; however, this share is expected to reach 11 per cent by the end of 2015. Initiatives taken by the Government of India to promote this sector are expected to spur the market in the coming years. The future of the Indian semiconductor design companies will arise with the emergence of fabless design companies from India. These companies would be focusing on creating products for the Indian market. India can take the lead in electronic systems design and electronic product manufacturing. The absence of systems or a legacy creates for India, the unique opportunity to leapfrog technology.
To speed up the foundation of India's semiconductor & electronics industry, the Union Government has proposed to provide a sum of Rs 10,000 crore (US$ 1.58 billion) as an 'Electronics Development Fund (EDF)' to promote electronics hardware manufacturing in the country.