RO Water Treatment Plant 500 LPH with DM
INR
Quantity : 1
Model : ShreeRO+DM
Send Inquiry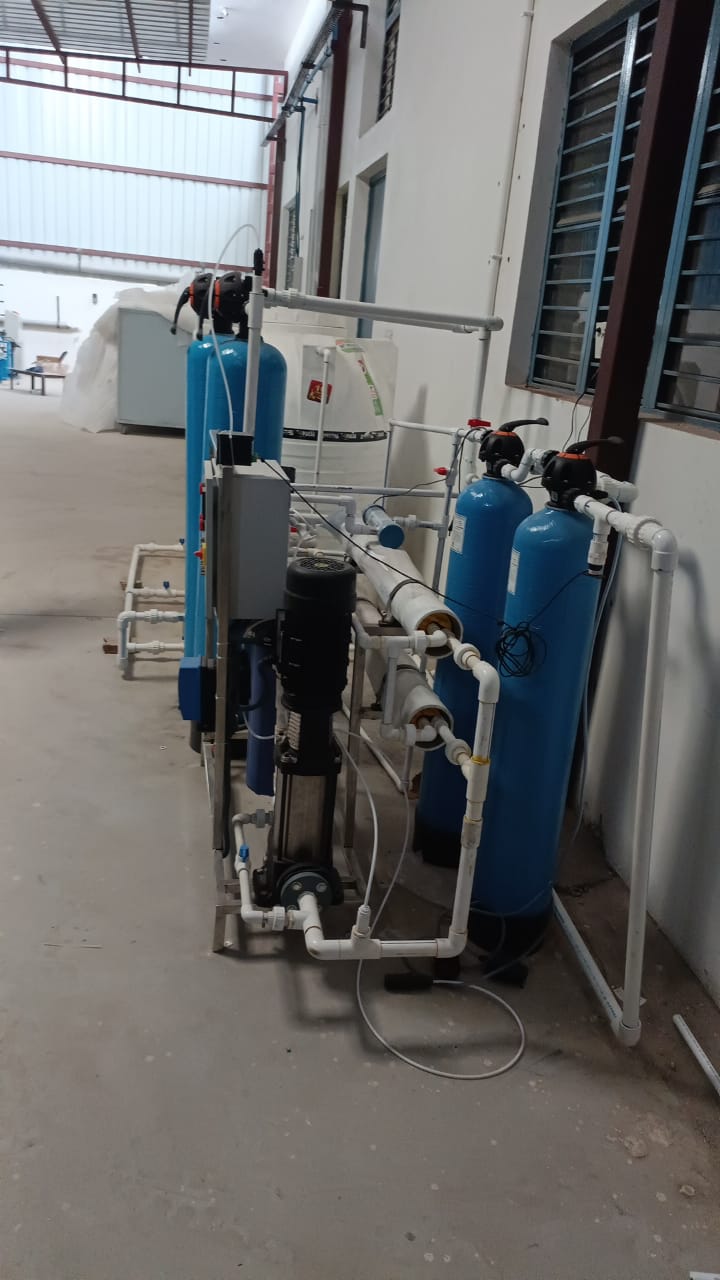 Product Details
RO Water Treatment Plant Capacity of 500 Litre Per Hour with DM
Remove Hardness from the Water | Removes contaminants which can cause water related disease |

Removes Acidic water and Add on Minerals absent in water | Kills some bacteria, viruses, cysts and worms.

Provides Purified and safe water.

Material: Stainless Steel | FRP

Capacity: Upto 5000 LPH
Shree Balaji Services Manufacturer, Exporter and Suppliers of High-Quality Water Treatment Plant and Equipments. We Have Successfully Installed More Than 1000+ Water Treatment Plant Across the Country.
Product Video
Company Details
Shree Balaji Services started 14 years ago in 2008 by Anoop Kapoor at New Delhi, India. Company is specialized in offering Industrial water treatment solutions meeting high quality standards. We believe that "Water Brings "Disease", Water brings Health." ; With this concern & care for our customers. We offer widget range of water treatment solutions like R.O/U.V/Filteration/ D M Plant / Water Softner / Waste Water Treatment / Industrial Water Treatment / E.TP. / S.T.P& Dialysis RO Plant along with all the water treatments required for Commercial & industrial Purifiers for huge volumes of water. Our Vision & Mission : At Shree Balaji Services, we are convinced that continuing human development is only possible if economic, social and environmental issues are addressed as an indivisible whole. This belief is embedded in the history of the company, which as soon as it was created in 2008, showed the way by making access to drinking water an essential element of public health and quality of life. We are a company which is local and soon become a global with a high level of technical know-how and labour, and which commits for long periods of time. We guarantee long-term results for our customers by leveraging our long experience, the quality of our services and our high capacity for innovation. Our Values : Our prosperity is founded upon its usefulness to all its stakeholders in the various regions where it operates – whether customers, shareholders, employees, suppliers, current populations or future generations. Its performance must therefore be assessed in various dimensions corresponding to those different communities concerned. The company pays the same degree of attention and requires the same high standards in each of these dimensions. In this way, Shree Balaji Services prepares for the future, protecting the environment and responding to humanity's vital needs.
BUSINESS TYPE
Manufacturers/Traders
Company Video
E-51, Tagore Lane, Minto Road Opposite Civic Centre Gate No.6 New Delhi-110002
View Mobile Number
Contact Supplier